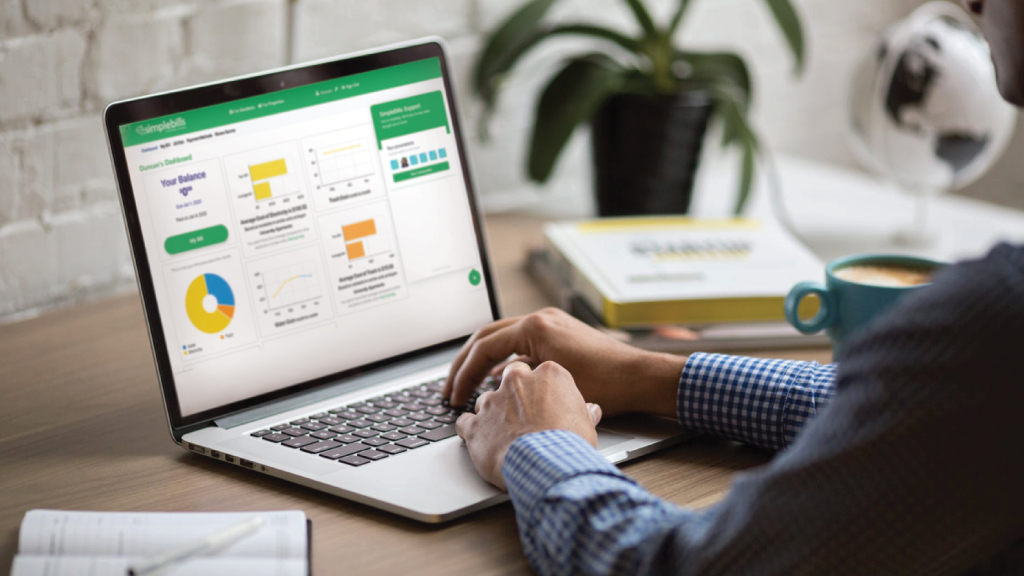 SimpleBills' 4+ star Google rating is no happy coincidence. Each inquiry that comes into our Help Center is handled with urgency and care as our specialists delve deep into our resources in order to come up with the best solutions.  
For starters, we make ourselves available 7 days a week through call, email and chat. Many of our customers are surprised to learn that we aren't one of those companies who has a robot talking back to them through the computer or phone. When they contact us, it is a real human being behind the technology who expresses understanding and empathy for whatever utility question they're facing. No matter what inquiry, residents can expect to reach a kind and helpful teammate who is eager to solve their questions. However, we know that sometimes customers might not want to talk to anyone, and they want to go more of the self-help route. That's great too! We have a Help Center landing page on our website filled with over 250 articles of our most common utility questions.  
Our customer support team has access to loads of information from past usage data to the number of people per unit, we have a ton of resources to help customers understand their SimpleBill. To make it even better: our customer support specialists are smart. (And we mean REALLY smart.) Upon receiving the request for help, they're on it immediately, narrowing down the information and using problem solving skills to get to the root of the issue and provide an answer or a solution in a matter of minutes.  
So why do we prioritize maintaining a speedy, helpful and kind customer support team? It's who we are as a company and it's how we believe utilities should be handled. Part of making utilities simple involves making sure your residents leave each phone call and chat feeling a little better knowing we solved their problem, answered their question and maybe even made them smile once or twice. More than that, we know how important everyone's' time is, so we want to make sure we give residents the respect they deserve by not wasting theirs. We lead the market with an astonishing 97% one-touch resolution on all inquiries and maintain our wait times to an average of 1:02 throughout the year and 1:28 during busy season (compared to the 20+ industry average.) That way, their problems are efficiently solved so that they can get back to their lives.  
When we say we're passionate about keeping it simple, we don't take that lightly. We have aligned our incentives directly with yours by ensuring resident utilities are taken care of in order to make their living experience at your property even better. If your residents express any concern about their utilities, let them know their questions will be answered and their problems will be solved through any means of contact found on www.simplebills.com/blog/support.